Welcome to Gillian Durno Paintings
The annual open studios for 2021 start with Peterborough Open Studios on 26/27 June and 3/4 July. Rutland 11/12 & 18/19 September.
I will be open on the forthcoming dates from 11 am - 4 pm at Lavender Cottage, 8 Redmiles Lane, Ketton PE9 3RG.
Covid restrictions will be adhered to, so please bring a face mask.
There is a fabulous selection of original paintings, limited edition prints and blank cards to purchase.
Everyone welcome, please feel free to just pop in and have a browse.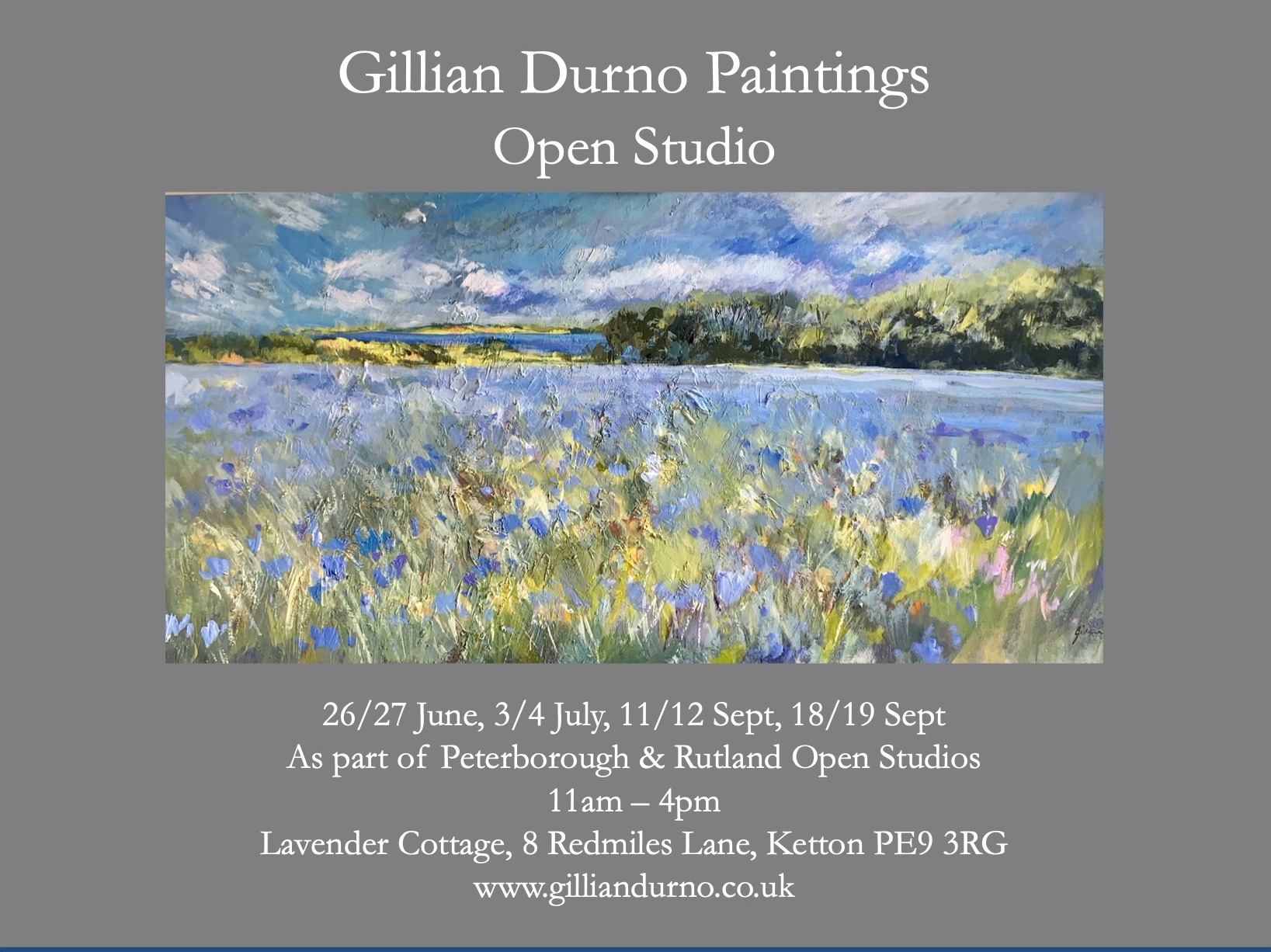 Open on the following dates 11 am - 4pm at Lavender Cottage
Any other time by prior arrangement
www.paos.org.uk (Peterborough Open Studios)
www.rutlandopenstudios.co.uk